Usually if you read anything about internet marketing the number one thing that you'll keep hearing over and over again is that you need to build your list, and the way you do that is by using an autoresponder. The autoresponder that I use and recommend is All In One Profits, for a few different reasons but you just need to know that it's a great value for the cost ($11.50/month for a basic membership that includes an unlimited autoresponder, hosting, splash/squeeze page builder and much more) and it has potential to be a real income source for you further down the line as it pays really high commissions to affiliates.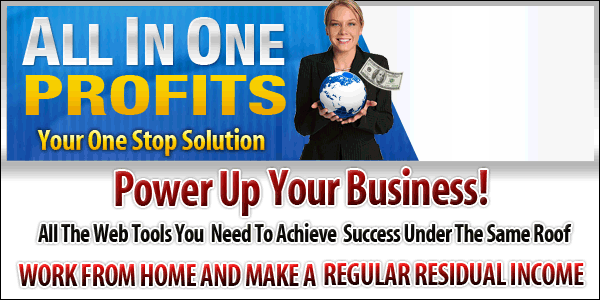 Once you've got your autoresponder (if you're not sure what to do with it next to actually start using it, make sure to follow the free training that's included with it) here are 10 free sites that you can use to start building your list! Bonus? Almost all of these sites offer some sort of promo code for new members, so you will get hundreds of dollars worth of free advertising by joining these!
Promote these 10 sites online; anyone who wants to join will first have to sign-up for your list, and if they decide to upgrade or make a purchase at any of these sites you'll earn some commissions!
Use the free advertising from the 10 sites to promote anything you'd like (Such as All In One Profits, or the other 9 sites from this list for an example!), and remember to set up a few autoresponder messages to send to your new list subscribers.
P.S. If you enjoy these sites, check out Really Simple System and Instant Cash Flow Funnel as well. Many of these sites are included in both programs, and both programs have promo codes to use for extra free advertising. You'll thank me later.
Disclosure: Some sites have a certain number of referrals join the upline sponsor's list first, then after that number all further referrals will be joining Your list. Don't stress out too much about it.